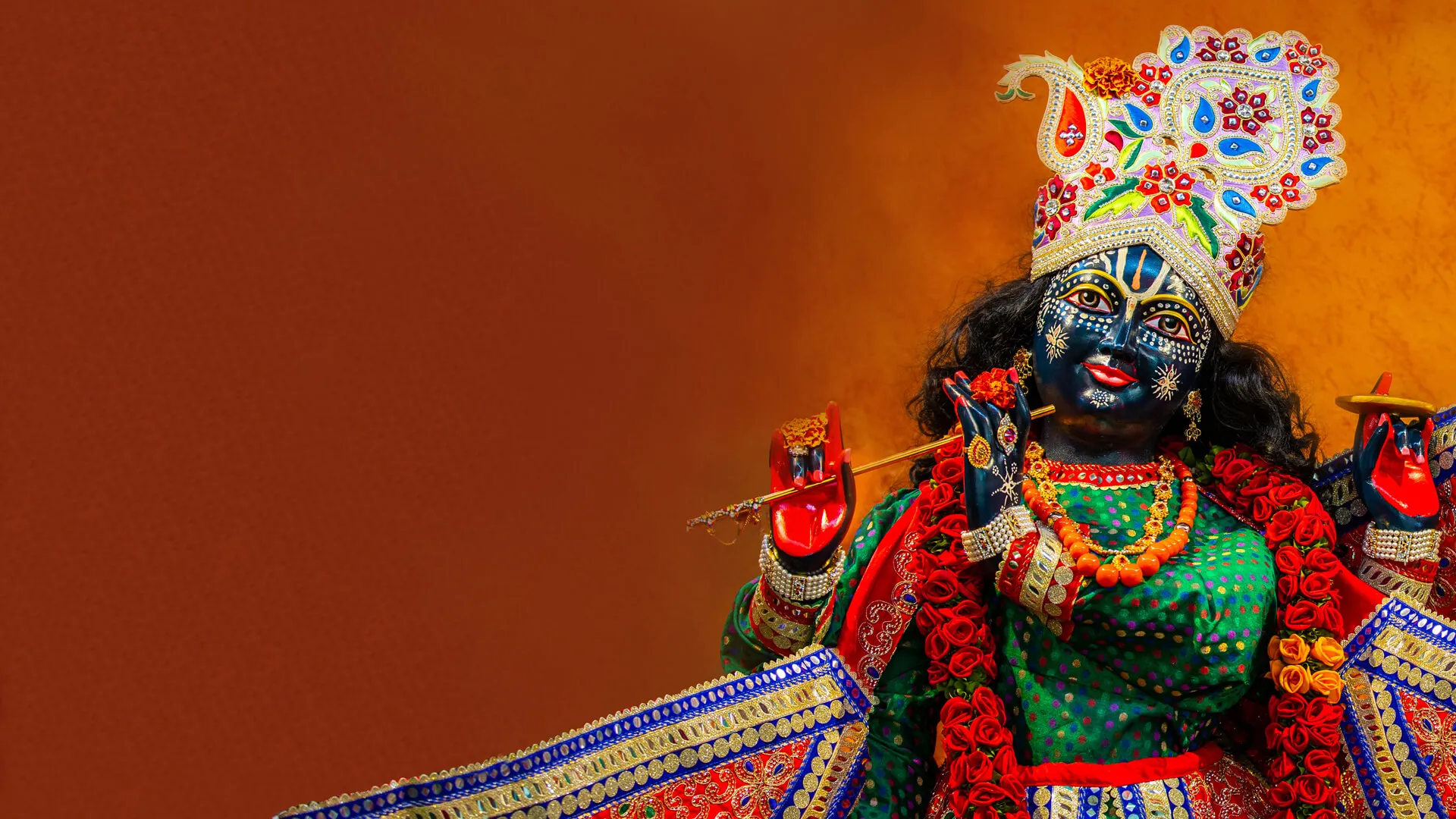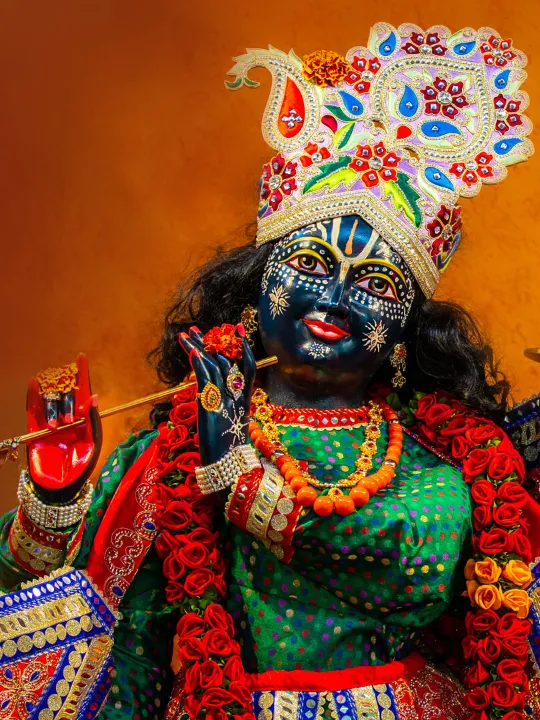 Serve those who serve humanity
Carry the blessing
With your contributions, you participate energetically in the blessings of the deities every day. The blessing helps restore balance and harmony to all the five elements of nature. This helps to bring more harmony and stability into our lives, which empowers us to serve others better. Through the blessing given to you, you can be a source of change and support in this world.
Choose your Deity
Love comes in many forms. Choose the one that either you, or a beloved, will resonate with most. Here are a few of the most well-known qualities for each:
Lord Narasimha: Purifies/Protects/Removes obstacles

Radha-Krishna: Divine Love/Devotion/Focus on God

Maha-Lakshmi: Wealth/Wisdom/Happiness

Sriman Narayana/Sri Ranganath: Connection/Provides/Shelters

The Masters: Protection/Grace/Supports one's path

Ram Darbar: Strength/Resilience/Assists in one's dharma

Radha-Durga: Dissolves attachments/Amplifies desire for God

Tulsi-devi: Purifies mind & body/Unconditional love/Devotion

Sudharshana Chakra: Removes negativity/Protects one from negativity, black magic, evil eye/Helps to master the mind.
Saraswati-devi: Study skills/Creativity/True knowledge

Gayatri-devi: Artistic success/Sciences/Spiritual endeavours

Shiva & Kamakshi: Decreases desires/Assists/Builds bhakti

Gaura-Nitai: Divine experience/Lord's grace/Joyful chanting

Panduranga & Rukmini: Relationship with God/Devotion/Service

Shirdi Sai Baba: Contentment/Faith/Acceptance

Hanuman: Humility/Joy of service/Strong mind & body

Kali-devi: Guardian/Shields from negativity/Compassion

Varaha: Gives strength to uphold one's dharma in adversity/quality of sacrifice/Protects one's innocence
Three ways to serve by donating
We offer you three different ongoing ways to serve the deities in the Bhutabhrteshwarnath Mandir. Your service to the deities will help support thousands of people along the spiritual path, not only current devotees, but also those who are new to our tradition. Choose the donation program that resonates with you most. Each donation has its own unique blessing, through the prayers performed to the deity of your choice.
All your donations go entirely to the Bhakti Marga Yoga gGmbH that runs the Bhutabhrteshwarnath Mandir (Temple) in Springen where the deities live.
On request you can receive a confirmation of donations for tax assertion (exemption) in Germany. In this case please send an e-mail to: fundraising@bhaktimarga.org
Rose Deity Donation Program
€45/month
Sandalwood Deity Donation Program
€171/month
Lotus Deity Donation Program
€450/month
Learn more about the Deities
Experiences from donors
Vaijayanti Dasi – Czech Republic
How your donations are used
Your donations are gratefully used to help cover most of the operating expenses of the beautiful Bhutabhrteshwarnath Mandir (Bhakti Marga's largest temple, with 18 deities served by 70 pujaris, four times a day without fail). In fact, it is only your help that makes all the following elements of the temple service possible:
Prasad: Every day the deities receive freshly cooked prasad from our kitchen.
Puja Supplies, Vessels & Cleaning Equipment: Providing 5 elements (milk, ghee, etc.) and other items such as incense, kumkum, chandan, and more, both for abhishekam, daily pujas and yajnas.
Deity Clothes & Jewellery: Costs for coordinated sets of hand-sewn clothing to be designed and made for all the temple deities, as well as the purchase of jewellery to match.
Religious Festivals: Preparing, organising and running large religious ceremonies such as Navaratri, Shivaratri, Krishna Janmashtami and many others every year.
Utilities: Rental costs for the temple building itself; water, electricity and heating costs; maintenance of technical equipment, as well as maintaining the building.
Livestreaming: Making the daily prayers and festivals available to people around the world.
Technical Equipment: Providing items such as a mixing desk, speakers, screens, computers and all that is necessary for high-quality sound during live events, video recordings and livestreams.
In addition, many volunteer hours by residents and community devotees are donated, for example, in helping with daily pujas, performing music, creating flower garlands, repairing deity clothes, and even more.
Managing the temple truly is a labour of love, and most of it is possible thanks to your loving contributions!
Contact us
If you have any issues with payments or if you would like more details about the Serve a Deity program, please contact us: