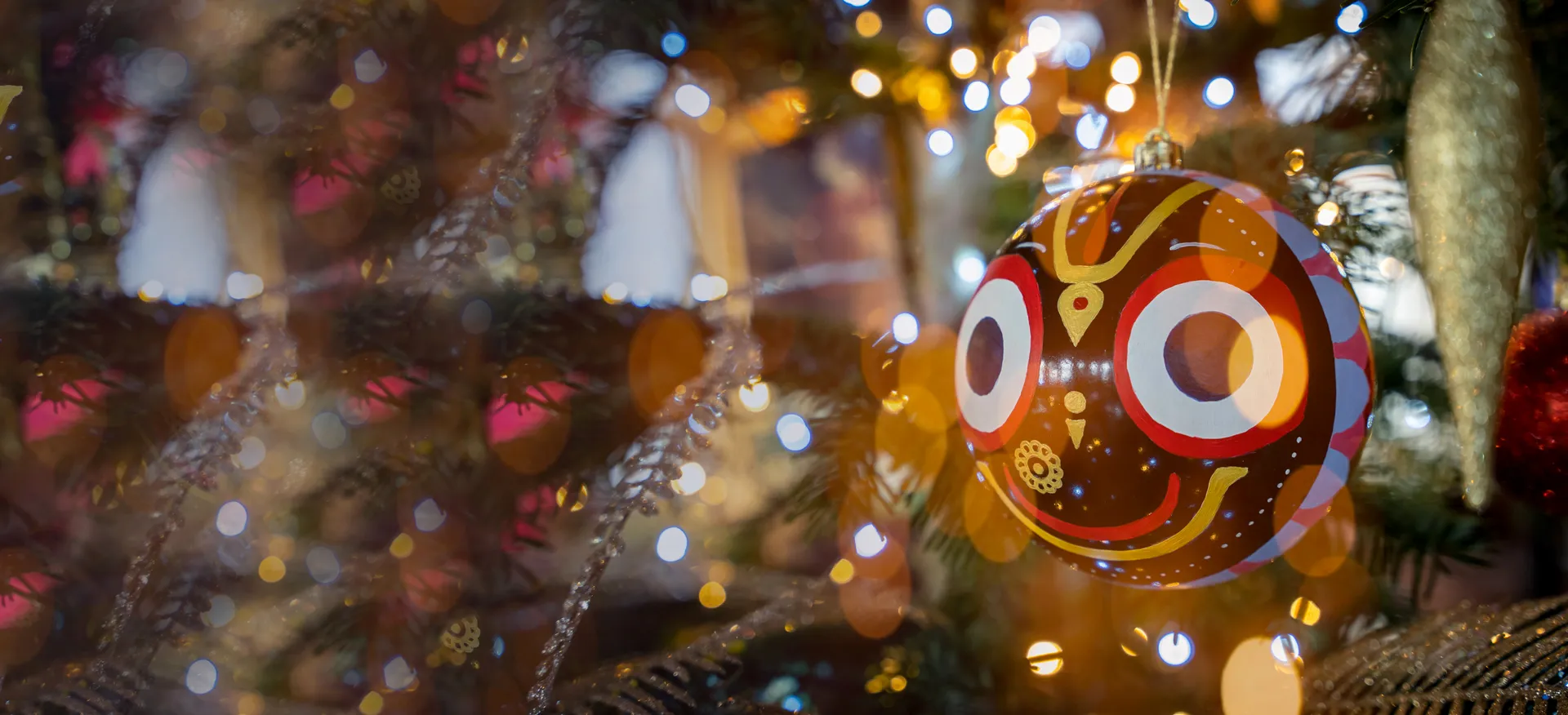 This Christmas share your love of the divine
Love knows no boundaries
Whether your loved ones believe in God or not, this blessing is for everyone. Along with your positive intention, the deities' intercession will nurture their well-being in health, wealth, relationships… Everything. In fact, you might even think about donating on your own behalf! Whether for yourself or for another, it's a wonderful feeling to share the love of the Divine. It's easy to do, take a step closer to the Divine!
Choose your Deity
Love comes in many forms. Choose the one that either you, or a beloved, will resonate with most. Here are a few of the most well-known qualities for each:
Lord Narasimha: Purifies/Protects/Removes obstacles

Radha-Krishna: Divine Love/Devotion/Focus on God

Maha-Lakshmi: Wealth/Wisdom/Happiness

Sriman Narayana/Sri Ranganath: Connection/Provides/Shelters

The Masters: Protection/Grace/Supports one's path

Ram Darbar: Strength/Resilience/Assists in one's dharma

Radha-Durga: Dissolves attachments/Amplifies desire for God

Tulsi-devi: Purifies mind & body/Unconditional love/Devotion

Sudharshana Chakra: Removes negativity/Protects one from negativity, black magic, evil eye/Helps to master the mind.
Saraswati-devi: Study skills/Creativity/True knowledge

Gayatri-devi: Artistic success/Sciences/Spiritual endeavours

Shiva & Kamakshi: Decreases desires/Assists/Builds bhakti

Gaura-Nitai: Divine experience/Lord's grace/Joyful chanting

Panduranga & Rukmini: Relationship with God/Devotion/Service

Shirdi Sai Baba: Contentment/Faith/Acceptance

Hanuman: Humility/Joy of service/Strong mind & body

Kali-devi: Guardian/Shields from negativity/Compassion

Varaha: Gives strength to uphold one's dharma in adversity/quality of sacrifice/Protects one's innocence
Choose your Christmas donation
All your donations go entirely to the Bhakti Marga Yoga gGmbH that runs the Bhutabhrteshwarnath Mandir (Temple) in Springen where the deities live.
On request you can receive a confirmation of donations for tax assertion (exemption) in Germany. In this case please send an e-mail to: fundraising@bhaktimarga.org